How to write a CV
You have found an ad with your dream job. What next? You have to let your potential employer know that you exist and that they will be hardly find anyone better than you. It happens by offering your CV and cover letter. Both of them have their specific function and they should reveal your work experience and also some information about you, who you actually are.
Here are a few hints and tips.
Curriculum vitae
The truth wins
Times have gone by when the writer Ludvik Askenazy got his job (and kept it for a long time) in Czech radio thanks to his knowledge of Turkish language, which he did not know at all. Many people kept these attitudes (while presenting their skills) to these days. When writing CV some people tend to overestimate their skills and make them be seen in a better way than they actually are, while others just rather underestimate their knowledge. Stick to the rule of describing true facts. All the lies and incorrectness will come up sooner or later and you might not get the job you have always wanted.
Relevance
You have definitely gone through countless life experience, school years and work successes. When you are trying to get a new job, just think whether all of it is relevant to your future employer. For example, if you studied at some elementary school in Horni Blatna, it might have been a great experience for you, but it probably won't say anything about your abilities.
Conciseness
You are not the only one who does not like to read long tractates. When you have tons of information some important ones might get lost. Imagine your future employer how they go through hundreds of CVs and how happy they may be when they find short, brief CV, which is ideally one page long.
Cover letter
Cover letter should be additional part to your CV. As you might hate it as many other people, it gives you the opportunity to introduce yourself as open, sympathetic and logically thinking individual. Instead of the job related facts as you have in your CV, you can show here who you are at least a little bit and you can show especially your motivation and your value add. Do not rewrite your CV in nice and long sentences! The style of your cover letter should be your style. Just be personal, sincere, and natural. Don't fulfill the space with useless sentences and stick to brief principles.
Structure
Proceed from past to present, don't jump from one time to another. It should be visible from the text, how your studies and work experience have prepared you for the job that you are applying for. New job should be the next logical step to your carrier. The goal of the cover letter is to convince the employer that your acceptance to the company is the best choice for both parties, because motivated employee is the win in the lottery for each company.
What to avoid
With too much praise you won't fascinate the company, they will see you as a climber
Your story might be glowing as some Mexican TV novel, but your employer will get bored in the second episode
Don't make the employer to pick the relevant experience, do it yourself.
Conclusion
Explain again why choosing you for the position is the best solution for both sides
Don't forget to check that all Ys are Ys as they should be!

How to get ready for an interview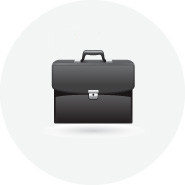 Are you standing in front of your wardrobe thinking what to wear? Suit, shirt, tie, or no tie? But it's really hot out; wouldn't just a flowered shirt be enough? Should I even go there? What questions are they going to ask me?
If you are getting ready for an interview, don't underestimate the preparation. You are not going to impress your interviewer twice. Here you can find some hints and tips how to get ready and increase your chances.
Woohoo, they have invited me for an interview!!!
..is your first thought after the phone call…what was the name of the person who called you and what was the name of the company, who invited me?
During the phone call don't forget to ask for the consultant's name, company name and contact details, where you will meet. It is normal that you don't remember the initial introduction followed by good news...
How to get ready?
Print out the offer that you responded to and if you know the name of the company that this position is sought for, then find out the most information that you can about it. In reality it means that, for example, if you are applying to POS specialist position in FMCG, go and have a look in a retail store at co-packs, fliers, stands, look at the website and their trade marketing activities. It is highly possible that you will impress your possible employer. If you also know anyone from the company, then ask for some more information.
During the interview they will be asking questions with regards to the requirements that are reflected in the advertisement. You can confront them with your work experience and answer the questions at the very beginning. It might make you calm and you can also defend your experience even if they not exactly at the required level.
Don't plan any other meetings before and after the interview. It might make you less focused if you know that you have to be somewhere else in a short period of time. The time you spend at the interview might be from 30 minutes up to more than one hour, depending on the position that you are applying for.
If you are not feeling well, you are having a fever for example. Then it is better to postpone it. You just have to make sure that you do it ahead of time and the best way is via the phone, because the consultant might not have a chance to read your email. The meeting can then be moved to another time.
Also be ready for the classic questions such as your strengths and weaknesses and where do you see yourself in 5 years. These are still part of the interview.
What not to forget at the first meeting?
Day "D"

Your overall impression during the interview should be somewhat sophisticated. Don't even think about wearing jeans and sweaters with picture of reindeer. Wear something that you will feel comfortable in, but you should still look nice and businesslike. Men can wear pants and nice shirts (wearing a tie is not necessary unless it is a top management position). It is easier for women and if they don't wear mini-skirts, flip flops, and way too deep necklines, then they should just fine. Obviously it is necessary to have brushed hair, shaved face, clean shoes etc. It is true though that there could be some exceptions, for example, if you are a copywriter in advertising company, where you would look somehow weird in suit and tie.
Make it on time. If you are on time you will make a good first impression. It can eventually happen that your bus is not on time, but make sure you call the consultant ahead and inform them how long it will take you to get there.
You had definitely heard about non-verbal communication before, so basically how are you supposed to shake your hand, stand, smile etc. Non-verbal communication is part of the picture that you are making. However just stay natural that is the best way. Don't pretend to be someone else. If you decide that the other side should know that you are brisk and straightforward and you shake her/his hand way too hard that you almost break the person's bones, and then your action will seem to be more artificial. During the interview keep the eye contact (it tells the other side that you are sincere and interested and both of you won't fall asleep). If you are able to smile naturally then the plus points go for you.
Try to be relaxed. In the end it is the consultant who invites you. Be natural. Don't pretend you are somebody else and no one can do it for a long time anyway. Don't be judgmental. If you say that you don't have enough experience and that there must be others who fulfill the requirements, then it is really not possible to win this battle either. The consultant knows the client, requirements and what person the client wants. It is up to him/her to evaluate your experience whether it meets the requirements. Be opened, communicative,…just be you!!!
Think about getting the job you want.
And the phone rings and…"you made it to the next round?"
Great, you just got an A!